Top Ten Tuesday was created by The Broke and the Bookish in June of 2010 and was moved to That Artsy Reader Girl in January of 2018. It was born of a love of lists, a love of books, and a desire to bring bookish friends together.
So far this year, I've read 56 books and loved so many of them! Check out a breakdown of my ratings below.
| Rating | Count |
| --- | --- |
| 5 Stars | 16 |
| 4 Stars | 26 |
| 3 Stars | 12 |
| 2 Stars | 2 |
| 1 Stars | 0 |
So many great reads! It was kind of hard to choose a Top Ten, but all of the books below have been 5 stars, and the first 5 even made their way onto my Favorites shelf, which is no easy task …

---
UNSUB
A riveting psychological thriller inspired by the never-caught Zodiac Killer, about a young detective determined to apprehend the serial murderer who destroyed her family and terrorized a city twenty years earlier.
Caitlin Hendrix has been a Narcotics detective for six months when the killer at the heart of all her childhood nightmares reemerges: the Prophet. An UNSUB—what the FBI calls an unknown subject—the Prophet terrorized the Bay Area in the 1990s and nearly destroyed her father, the lead investigator on the case.
The Prophet's cryptic messages and mind games drove Detective Mack Hendrix to the brink of madness, and Mack's failure to solve the series of ritualized murders—eleven seemingly unconnected victims left with the ancient sign for Mercury etched into their flesh—was the final nail in the coffin for a once promising career.
Twenty years later, two bodies are found bearing the haunting signature of the Prophet. Caitlin Hendrix has never escaped the shadow of her father's failure to protect their city. But now the ruthless madman is killing again and has set his sights on her, threatening to undermine the fragile barrier she rigidly maintains for her own protection, between relentless pursuit and dangerous obsession.
Determined to decipher his twisted messages and stop the carnage, Caitlin ignores her father's warnings as she draws closer to the killer with each new gruesome murder. Is it a copycat, or can this really be the same Prophet who haunted her childhood? Will Caitlin avoid repeating her father's mistakes and redeem her family name, or will chasing the Prophet drag her and everyone she loves into the depths of the abyss?
• • •
Since this popped up on my radar in 2017, I knew it was going to be a winner for me. I loved everything about the premise, and I always fall hard for books where the killer taunts the police with intentional, cryptic clues as the only evidence left behind. As much as I knew I was going to love it, I didn't quite expect it to become an instant favorite that I devoured in two sittings (and even now, I wish it had been one, because it gave me nightmares in between).
Into the Black Nowhere
In southern Texas, on Saturday nights, women are disappearing. One vanishes from a movie theater. Another is ripped from her car at a stoplight. Another vanishes from her home while checking on her baby. Rookie FBI agent Caitlin Hendrix, newly assigned to the FBI's elite Behavioral Analysis Unit, fears that a serial killer is roaming the dark roads outside Austin.
Caitlin and the FBI's serial crime unit discover the first victim's body in the woods. She's laid out in a bloodstained, white baby-doll nightgown. A second victim in a white nightie lies deeper in the forest's darkness. Both bodies are surrounded by Polaroid photos, stuck in the earth like headstones. Each photo pictures a woman in a white negligee, wrists slashed, suicide-style–posed like Snow White awaiting her prince's kiss. 
To track the UNSUB, Caitlin must get inside his mind. How is he selecting these women? Working with a legendary FBI profiler, Caitlin searches for a homology–that elusive point where character and action come together. She profiles a confident, meticulous killer who convinces his victims to lower their guard until he can overpower and take them in plain sight. He then reduces them to objects in a twisted fantasy–dolls for him to possess, control, and ultimately destroy. Caitlin's profile leads the FBI to focus on one man: a charismatic, successful professional who easily gains people's trust. But with only circumstantial evidence linking him to the murders, the police allow him to escape. As Saturday night approaches, Caitlin and the FBI enter a desperate game of cat and mouse, racing to capture the cunning predator before he claims more victims.
• • •
No series sophomore slump here! Into the Black Nowhere is a very different beast from its predecessor, and yet it kept all the elements that made me fall in love with UNSUB. I was fascinated by the audacity of the unsub's crimes and thrilled by the focus on the profiling aspect of Caitlin's job. The entire last half of the book had my heart pounding like a high speed chase on paper, and I absolutely can't wait for the third installment in this series.
This Is How It Always Is
This is how a family keeps a secret…and how that secret ends up keeping them.
This is how a family lives happily ever after…until happily ever after becomes complicated.
This is how children change…and then change the world.
This is Claude. He's five years old, the youngest of five brothers, and loves peanut butter sandwiches. He also loves wearing a dress, and dreams of being a princess.
When he grows up, Claude says, he wants to be a girl.
Rosie and Penn want Claude to be whoever Claude wants to be. They're just not sure they're ready to share that with the world. Soon the entire family is keeping Claude's secret. Until one day it explodes.
This Is How It Always Is is a novel about revelations, transformations, fairy tales, and family. And it's about the ways this is how it always is: Change is always hard and miraculous and hard again, parenting is always a leap into the unknown with crossed fingers and full hearts, children grow but not always according to plan. And families with secrets don't get to keep them forever.
• • •
What can I say about this gem of a novel? I haven't been this moved by fiction in a long, long time. My heart ached for Poppy and her family. I laughed, I cried, I grew so attached to the characters that I didn't want it to end. This Is How It Always Is is such a relevant and important story, and I highly recommend it!
Stillhouse Lake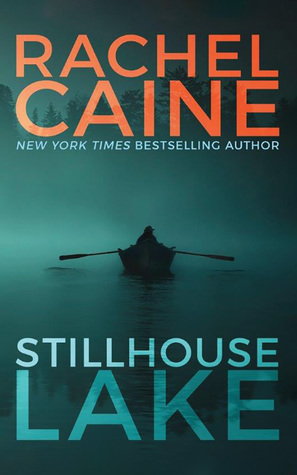 Gina Royal is the definition of average—a shy Midwestern housewife with a happy marriage and two adorable children. But when a car accident reveals her husband's secret life as a serial killer, she must remake herself as Gwen Proctor—the ultimate warrior mom.
With her ex now in prison, Gwen has finally found refuge in a new home on remote Stillhouse Lake. Though still the target of stalkers and Internet trolls who think she had something to do with her husband's crimes, Gwen dares to think her kids can finally grow up in peace.
But just when she's starting to feel at ease in her new identity, a body turns up in the lake—and threatening letters start arriving from an all-too-familiar address. Gwen Proctor must keep friends close and enemies at bay to avoid being exposed—or watch her kids fall victim to a killer who takes pleasure in tormenting her. One thing is certain: she's learned how to fight evil. And she'll never stop.
• • •
I knew Stillhouse Lake was going to be great from the summary alone, but I still didn't quite expect it to be the one-sitting, heart-stopping thriller that it was. I was on my toes the whole way through and fell utterly in love with the beaten-but-not-broken family of the Proctors and the inner strength they've had to find. The sequel, Killman Creek, was a blast, too, and I'm excited for the final book to be released next spring.
Queen of Shadows
The queen has returned.
Everyone Celaena Sardothien loves has been taken from her. But she's at last returned to the empire—for vengeance, to rescue her once-glorious kingdom, and to confront the shadows of her past…
She has embraced her identity as Aelin Galathynius, Queen of Terrasen. But before she can reclaim her throne, she must fight.
She will fight for her cousin, a warrior prepared to die for her. She will fight for her friend, a young man trapped in an unspeakable prison. And she will fight for her people, enslaved to a brutal king and awaiting their lost queen's triumphant return.
• • •
I'm ever-so-slowly making my way through the Throne of Glass series (gotta make 'em last!), but it's so hard when they're so good. I was in pretty much a constant state of losing my mind as I read this, between the incredible character development, slow burning romance, cinematic action, and careful, precise plot. Maas is a master of her craft!
This Fallen Prey
When Casey Duncan first arrived at Rockton, the off-the-grid, isolated community built as a haven for people running from their pasts, she had no idea what to expect. There are no cell phones, no internet, no mail, and no way of getting in or out without the town council's approval. She certainly didn't expect to become the town homicide detective. But, the very last thing she expected was for the council to drop a dangerous criminal into their midst without a plan to keep him imprisoned. And she never thought that she'd have to be responsible for him. 
The longer Oliver Brady stays in town, the more people seem to die around him. When evidence begins piling up that someone inside Rockton is working as his accomplice, Casey races to figure out who exactly Brady is and what crimes he's truly responsible for committing.
• • •
Kelley Armstrong has been a favorite author for nearly a decade now, and I don't think she's physically capable of writing an book I don't care for? I'm loving her Rockton series, which is a divergence from her usual urban fantasies, but I just love the incredibly unique setting of the off-the-grid town of Rockton, which is a hidden refuge for criminals and victims alike.
Jar of Hearts
This is the story of three best friends: one who was murdered, one who went to prison, and one who's been searching for the truth all these years . . .
When she was sixteen years old, Angela Wong—one of the most popular girls in school—disappeared without a trace. Nobody ever suspected that her best friend, Georgina Shaw, now an executive and rising star at her Seattle pharmaceutical company, was involved in any way. Certainly not Kaiser Brody, who was close with both girls back in high school.
But fourteen years later, Angela Wong's remains are discovered in the woods near Geo's childhood home. And Kaiser—now a detective with Seattle PD—finally learns the truth: Angela was a victim of Calvin James. The same Calvin James who murdered at least three other women.
To the authorities, Calvin is a serial killer. But to Geo, he's something else entirely. Back in high school, Calvin was Geo's first love. Turbulent and often volatile, their relationship bordered on obsession from the moment they met right up until the night Angela was killed.
For fourteen years, Geo knew what happened to Angela and told no one. For fourteen years, she carried the secret of Angela's death until Geo was arrested and sent to prison.
While everyone thinks they finally know the truth, there are dark secrets buried deep. And what happened that fateful night is more complex and more chilling than anyone really knows. Now the obsessive past catches up with the deadly present when new bodies begin to turn up, killed in the exact same manner as Angela Wong.
How far will someone go to bury her secrets and hide her grief? How long can you get away with a lie? How long can you live with it?
• • •
The summary spoke to me from the start: a split timeline and friendships torn apart over past secrets now bubbling to the surface? *grabby hands* I wasn't expecting it to be such a slow burn of fantastically developed characters, though, and was blown away by how much of an emotional roller coaster this book was.
The Cruel Prince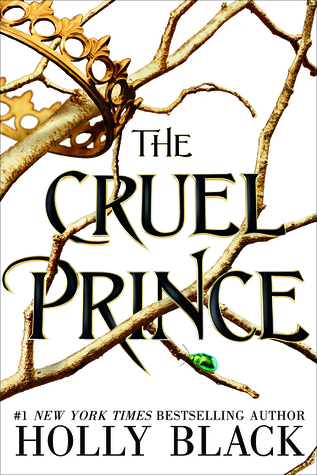 Jude was seven when her parents were murdered and she and her two sisters were stolen away to live in the treacherous High Court of Faerie. Ten years later, Jude wants nothing more than to belong there, despite her mortality. But many of the fey despise humans. Especially Prince Cardan, the youngest and wickedest son of the High King.
To win a place at the Court, she must defy him–and face the consequences.
As Jude becomes more deeply embroiled in palace intrigues and deceptions, she discovers her own capacity for trickery and bloodshed. But as betrayal threatens to drown the Courts of Faerie in violence, Jude will need to risk her life in a dangerous alliance to save her sisters, and Faerie itself.
• • •
Oh, boy, did this novel sneak up on my and knock me flat. Jude is a gorgeously multi-layered protagonist who lulled into a false sense of complacency in the first half. Then there was a twist that changed my perspective on everything. I wasn't expecting The Cruel Prince to be so ruthlessly cunning and political, but it was everything I didn't know I needed.
As Bright As Heaven
In 1918, Philadelphia was a city teeming with promise. Even as its young men went off to fight in the Great War, there were opportunities for a fresh start on its cobblestone streets. Into this bustling town, came Pauline Bright and her husband, filled with hope that they could now give their three daughters–Evelyn, Maggie, and Willa–a chance at a better life.
But just months after they arrive, the Spanish Flu reaches the shores of America. As the pandemic claims more than twelve thousand victims in their adopted city, they find their lives left with a world that looks nothing like the one they knew. But even as they lose loved ones, they take in a baby orphaned by the disease who becomes their single source of hope. Amidst the tragedy and challenges, they learn what they cannot live without–and what they are willing to do about it.
As Bright as Heaven is the compelling story of a mother and her daughters who find themselves in a harsh world, not of their making, which will either crush their resolve to survive or purify it.
• • •
I'm not much of a historical fiction reader, but this book is beautiful. With gorgeous writing, Meissner transports you into the past and makes you feel all of the hardships that one family endures during a dark and unforgiving time in American history. I loved her characters, her descriptions, and the seamless story of love, loss, and finding light in the darkest of places.
The Last Time I Lied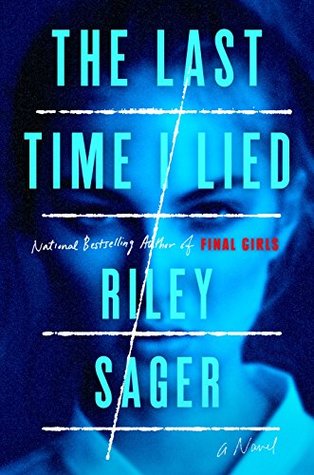 Two Truths and a Lie. The girls played it all the time in their tiny cabin at Camp Nightingale. Vivian, Natalie, Allison, and first-time camper Emma Davis, the youngest of the group. The games ended when Emma sleepily watched the others sneak out of the cabin in the dead of night. The last she–or anyone–saw of them was Vivian closing the cabin door behind her, hushing Emma with a finger pressed to her lips.
Now a rising star in the New York art scene, Emma turns her past into paintings–massive canvases filled with dark leaves and gnarled branches that cover ghostly shapes in white dresses. The paintings catch the attention of Francesca Harris-White, the socialite and wealthy owner of Camp Nightingale. When Francesca implores her to return to the newly reopened camp as a painting instructor, Emma sees an opportunity to try to find out what really happened to her friends.
Yet it's immediately clear that all is not right at Camp Nightingale. Already haunted by memories from fifteen years ago, Emma discovers a security camera pointed directly at her cabin, mounting mistrust from Francesca and, most disturbing of all, cryptic clues Vivian left behind about the camp's twisted origins. As she digs deeper, Emma finds herself sorting through lies from the past while facing threats from both man and nature in the present.
And the closer she gets to the truth about Camp Nightingale, the more she realizes it may come at a deadly price.
• • •
I loved Final Girls last year and was so stoked to get my hands on Riley Sager's followup novel. If you know anything about either, you know he loves his slasher/campy horror movie tropes, and even though I can't stomach scary movies in any way, shape, or form, I am here for them as thriller novels. He's such a master of the dual timeline and understated suspense. I was so glad The Last Time I Lied lived up to every expectation I had!
I actually have a giveaway running for this book right now, so if the blurb catches your eye, check out my full review for details!
---
I've been enjoying so many of the books I've read this year, but these are some of my faves so far. Do we have any crossover in books you've read or books you're hoping to get to in 2018? If we have similar tastes, I'd love some recommendations!
Feel free to link your posts this week – I'd love to see all your picks. Check out That Artsy Reader Girl's host post for even more inspiration!
Let's connect!
Goodreads • Instagram • Twitter • Bloglovin'