Stacking The Shelves is hosted by Tygna's Reviews and Reading Reality and is all about sharing the books you are adding to your shelves, may it be physical or virtual. This means you can include books you buy in physical store or online, books you borrow from friends or the library, review books, gifts and of course ebooks!
This week has been ridiculously busy for me, and I've barely had a chance to read or keep up-to-date with all of you lovely folks, yet I still managed to have enough time to expand my shelves with seven more books. I really don't understand me sometimes 😂
Nevertheless, I'm excited about everything that found its way into my hands! If any of these appeal to you, too, check out their Goodreads pages via the links on the cover images.
---
Red Queen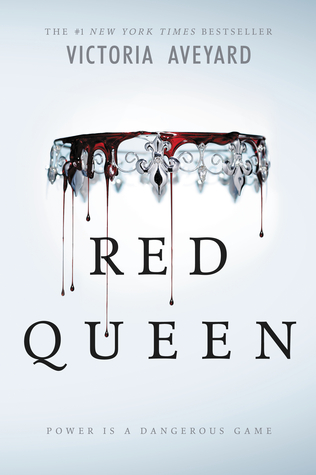 This is a world divided by blood – red or silver. The Reds are commoners, ruled by a Silver elite in possession of god-like superpowers. And to Mare Barrow, a seventeen-year-old Red girl from the poverty-stricken Stilts, it seems like nothing will ever change. That is, until she finds herself working in the Silver Palace. Here, surrounded by the people she hates the most, Mare discovers that, despite her red blood, she possesses a deadly power of her own. One that threatens to destroy the balance of power. Fearful of Mare's potential, the Silvers hide her in plain view, declaring her a long-lost Silver princess, now engaged to a Silver prince. Despite knowing that one misstep would mean her death, Mare works silently to help the Red Guard, a militant resistance group, and bring down the Silver regime. But this is a world of betrayal and lies, and Mare has entered a dangerous dance – Reds against Silvers, prince against prince, and Mare against her own heart.
 • • •
Red Queen has been on my TBR forever, having been recommended to me by numerous YA Fantasy-loving friends. I'm excited to finally give it a shot!
Kill Game
Homicide detective Levi Abrams is barely holding his life together. He's reeling from the fallout of a fatal shooting, and his relationship with his boyfriend is crumbling. The last thing he's prepared for is a serial killer stalking the streets of Las Vegas. Or how he keeps getting thrown into the path of annoyingly charming bounty hunter Dominic Russo.
Dominic likes his life free of complications. That means no tangling with cops—especially prickly, uptight detectives. But when he stumbles across one of the Seven of Spades's horrifying crime scenes, he can't let go, despite Levi's warnings to stay away.
The Seven of Spades is ruthless and always two moves ahead. Worst of all, they've taken a dangerously personal interest in Levi and Dominic. Forced to trust each other, the two men race to discover the killer's identity, revealing hidden truths along the way and sparking a bond neither man expected. But that may not be enough to protect them.
This killer likes to play games, and the deck is not stacked in Levi and Dominic's favor.
 • • •
Kill Game is honestly the top most-wanted-read on my TBR right now because it sounds like everything I want in a book rolled into one. I'm eagerly awaiting a gap in my reading schedule where I can squeeze it in.
Wicked Deep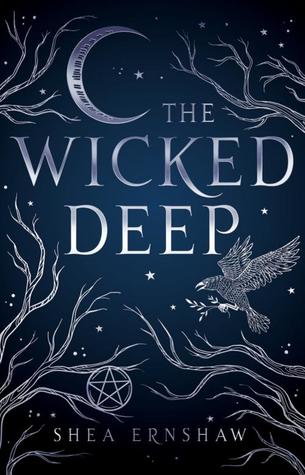 Welcome to the cursed town of Sparrow…
Where, two centuries ago, three sisters were sentenced to death for witchery. Stones were tied to their ankles and they were drowned in the deep waters surrounding the town.
Now, for a brief time each summer, the sisters return, stealing the bodies of three weak-hearted girls so that they may seek their revenge, luring boys into the harbor and pulling them under.
Like many locals, seventeen-year-old Penny Talbot has accepted the fate of the town. But this year, on the eve of the sisters' return, a boy named Bo Carter arrives; unaware of the danger he has just stumbled into.
Mistrust and lies spread quickly through the salty, rain-soaked streets. The townspeople turn against one another. Penny and Bo suspect each other of hiding secrets. And death comes swiftly to those who cannot resist the call of the sisters.
But only Penny sees what others cannot. And she will be forced to choose: save Bo, or save herself
 • • •
Yep, The Wicked Deep's thanks to all of your reviews that have me thoroughly intrigued about this atmospheric and magical world. I definitely need this one in my life.
Circe
In the house of Helios, god of the sun and mightiest of the Titans, a daughter is born. But Circe is a strange child–not powerful, like her father, nor viciously alluring like her mother. Turning to the world of mortals for companionship, she discovers that she does possess power–the power of witchcraft, which can transform rivals into monsters and menace the gods themselves.
Threatened, Zeus banishes her to a deserted island, where she hones her occult craft, tames wild beasts and crosses paths with many of the most famous figures in all of mythology, including the Minotaur, Daedalus and his doomed son Icarus, the murderous Medea, and, of course, wily Odysseus.
But there is danger, too, for a woman who stands alone, and Circe unwittingly draws the wrath of both men and gods, ultimately finding herself pitted against one of the most terrifying and vengeful of the Olympians. To protect what she loves most, Circe must summon all her strength and choose, once and for all, whether she belongs with the gods she is born from, or the mortals she has come to love.
 • • •
Who else adored The Song of Achilles? I jumped on the chance to get my hands on Madeline Miller's next Greek retelling … especially given that Amazon had an absolutely ridiculous pre-order sale where the hardcover was under $3???
Bring Me Back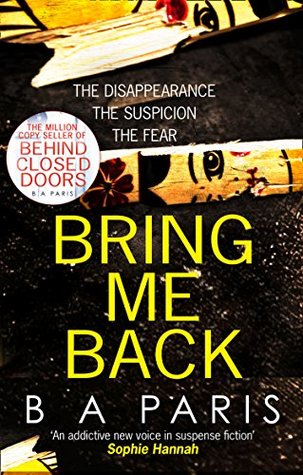 A young British couple are driving through France on holiday when they stop for gas. He runs in to pay, she stays in the car. When he returns her car door has been left open, but she's not inside. No one ever sees her again. 
Ten years later he's engaged to be married; he's happy, and his past is only a tiny part his life now. Until he comes home from work and finds his new wife-to-be is sitting on their sofa. She's turning something over in her fingers, holding it up to the light. Something that would have no worth to anyone else, something only he and she would know about because his wife is the sister of his missing first love.
As more and more questions are raised, their marriage becomes strained. Has his first love somehow come back to him after all this time? Or is the person who took her playing games with his mind?
 • • •
I've been waiting for an entry point into B.A. Paris's work that sounds perfect for me, and it looks like this one's it! I keep seeing fantastic reviews, and the premise is intriguing.
He Said/She Said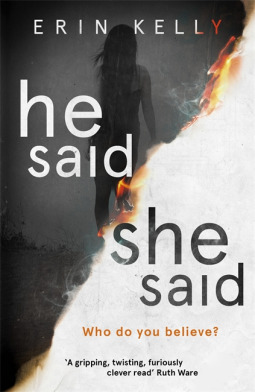 In the summer of 1999, Kit and Laura travel to a festival in Cornwall to see a total eclipse of the sun. Kit is an eclipse chaser; Laura has never seen one before. Young and in love, they are certain this will be the first of many they'll share. 
But in the hushed moments after the shadow passes, Laura interrupts a man and a woman. She knows that she saw something terrible. The man denies it. It is her word against his. 
The victim seems grateful. Months later, she turns up on their doorstep like a lonely stray. But as her gratitude takes a twisted turn, Laura begins to wonder—did she trust the wrong person? 
15 years later, Kit and Laura are living under assumed names and completely off the digital grid: no Facebook, only rudimentary cell phones, not in any directories. But as the truth catches up to them, they realize they can no longer keep the past in the past.
 • • •
I'm jumping on the train for this one ages late, but the reviews have me intrigued, and I'm always down for a good slow burning psychological thriller.
This Savage Song
Kate Harker and August Flynn are the heirs to a divided city—a city where the violence has begun to breed actual monsters. All Kate wants is to be as ruthless as her father, who lets the monsters roam free and makes the humans pay for his protection. All August wants is to be human, as good-hearted as his own father, to play a bigger role in protecting the innocent—but he's one of the monsters. One who can steal a soul with a simple strain of music. When the chance arises to keep an eye on Kate, who's just been kicked out of her sixth boarding school and returned home, August jumps at it. But Kate discovers August's secret, and after a failed assassination attempt the pair must flee for their lives.
 • • •
This Savage Song was my Goodreads Monday pick nearly a month ago, which reminded my how much I had wanted to read this when it first came on my radar. Looks like that was the prompt I needed to get my hands on it, and now I can't wait to start my first Victoria Schwab book.
---
Any of these books on your radar? What did you add to your stacks this week?
Let's connect!
Goodreads • Instagram • Twitter • Bloglovin'