Welcome to WWW Wednesday! This meme is hosted by Sam @ Taking on a World of Words. It's simple – just answer the three questions below. And check out her post this week to get inspired by what everyone else is reading!
The Three Ws are:
What are you currently reading?
What did you recently finish reading?
What do you think you'll read next?
---
Currently Reading: The Flight Attendant
Cassandra Bowden is no stranger to hungover mornings. She's a binge drinker, her job with the airline making it easy to find adventure, and the occasional blackouts seem to be inevitable. She lives with them, and the accompanying self-loathing. When she awakes in a Dubai hotel room, she tries to piece the previous night back together, already counting the minutes until she has to catch her crew shuttle to the airport. She quietly slides out of bed, careful not to aggravate her already pounding head, and looks at the man she spent the night with. She sees his dark hair. His utter stillness. And blood, a slick, still wet pool on the crisp white sheets. Afraid to call the police–she's a single woman alone in a hotel room far from home–Cassie begins to lie. She lies as she joins the other flight attendants and pilots in the van. She lies on the way to Paris as she works the first class cabin. She lies to the FBI agents in New York who meet her at the gate. Soon it's too late to come clean-or face the truth about what really happened back in Dubai. Could she have killed him? If not, who did?
 • • •
This week's been super busy and I haven't been able to dive into this one as much as I've wanted, but I'm about 50 pages in and enjoying it so far! Hopefully I'll be making more progress tonight and tomorrow.
Recently Finished: Screams You Hear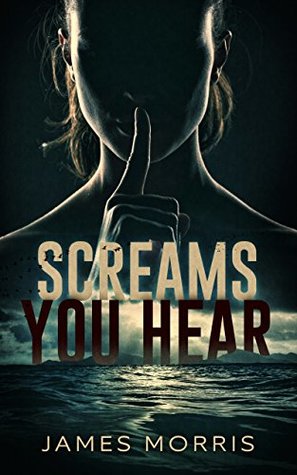 Murder and madness infect a small town 
For sixteen-year-old Ruthie Stroud, life on tiny Hemlock Island in the Pacific Northwest is an endless sea of boring green, in a place where everybody knows everybody's business and nothing ever happens. Then her world is ripped apart when her parents divorce and a new man enters her mother's life. But worse is yet to come. 
When she drifts ashore on the mainland, hideously burned, Ruthie has a harrowing tale to tell. It begins with the murder of a family. It ends with her being the sole survivor of a cataclysm that sweeps her little island. As a detective attempts to unravel Ruthie's story of murder and madness, only one horrifying conclusion can be drawn: whatever was isolated on remote Hemlock Island may now have come to the mainland. Is Ruthie safe? Is anyone?
 • • •
I had so much fun with this book. This is the second time I've gone into a book blind and been initially confused when the subject matter takes a turn toward horror territory … and then I go back and check the genre tags on the book and go, oh, yep, should have expected that. I'm hoping to have a review up for this tomorrow … YA horror or suspense fans should definitely check this one out.
Reading Next: The Echo Killing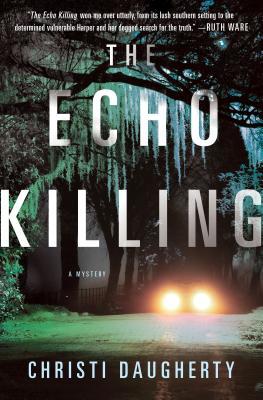 A city of antebellum architecture, picturesque parks, and cobblestone streets, Savannah moves at a graceful pace. But for Harper McClain, the timeless beauty and culture that distinguishes her home's Southern heritage vanishes during 
the dark and dangerous nights. She wouldn't have it any other way. Not even finding her mother brutally murdered in their home when she was twelve has made her love Savannah any less.
Her mother's killer was never found, and that unsolved murder left Harper with an obsession that drove her to become one of the best crime reporters in the state of Georgia. She spends her nights with the police, searching for criminals. Her latest investigation takes her to the scene of a homicide where the details are hauntingly familiar: a young girl being led from the scene by a detective, a female victim naked and stabbed multiple times in the kitchen, and no traces of any evidence pointing towards a suspect.
Harper has seen all of this before in her own life. The similarities between the murder of Marie Whitney and her own mother's death lead her to believe they're both victims of the same killer. At last, she has the chance to find the murderer who's eluded justice for fifteen years and make sure another little girl isn't forever haunted by a senseless act of violence―even if it puts Harper in the killer's cross-hairs…
 • • •
I've been sitting on this one for awhile and can't wait to finally get to it next! The crime reporter narrator sounds unique and intriguing to me, and I just love how atmospheric the blurb alone is … can't wait to lose myself in Daugherty's version of Savannah.
---
And that's a current snapshot of my books! Have you read any of these? What does your WWW look like?
Let's connect!
Goodreads • Instagram • Twitter • Bloglovin'