Top Ten Tuesday was created by The Broke and the Bookish in June of 2010 and was moved to That Artsy Reader Girl in January of 2018. It was born of a love of lists, a love of books, and a desire to bring bookish friends together.
This list was a bit of a challenge, too. If I liked a book, I probably wouldn't mind rereading it at some point. But I'm not much of a re-reader these days – too many great new books popping up on my radar – so this theme makes more sense to me as "which books did you like but when pressed for time aren't your go-to rereads." I had fun putting together this list! See anything familiar?
---
All the Ugly and Wonderful Things
As the daughter of a meth dealer, Wavy knows not to trust people, not even her own parents. Struggling to raise her little brother, eight-year-old Wavy is the only responsible "adult" around. She finds peace in the starry Midwestern night sky above the fields behind her house. One night everything changes when she witnesses one of her father's thugs, Kellen, a tattooed ex-con with a heart of gold, wreck his motorcycle. What follows is a powerful and shocking love story between two unlikely people that asks tough questions, reminding us of all the ugly and wonderful things that life has to offer.
• • •
All the Ugly and Wonderful Things is certainly a polarizing book, and I was on the side that found it just as repulsively beautiful as its title suggests. I don't regret reading it at all, but I don't know that I would be able to stomach the content another time around. All of the characters are just so well-developed and vulnerable that it's easy to sympathize with them even if you're hating yourself for doing so.
I Am Pilgrim
A breakneck race against time…and an implacable enemy. An anonymous young woman murdered in a run-down hotel, all identifying characteristics dissolved by acid. A father publicly beheaded in the blistering heat of a Saudi Arabian public square. A notorious Syrian biotech expert found eyeless in a Damascus junkyard. Smoldering human remains on a remote mountainside in Afghanistan. A flawless plot to commit an appalling crime against humanity. One path links them all, and only one man can make the journey. Pilgrim.
• • •
I don't read much of espionage thrillers anymore (I say as I'm mid-The Flight Attendant, which is definitely starting to give off those vibes), but I thoroughly enjoyed I Am Pilgrim a couple years ago. I definitely felt yanked along for the ride as the main character attempts to unravel a plot against all of humanity. It was a ton of fun to read, but it was so long that I don't know if I'd make the time to read it all over again – but who knows, I just might if there's ever a sequel!
Ready Player One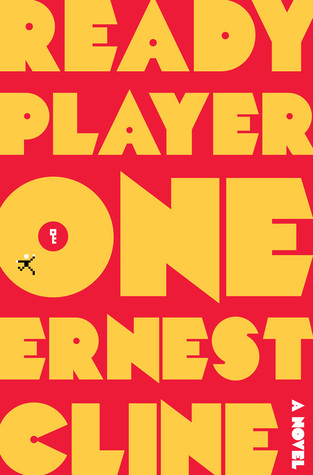 In the year 2045, reality is an ugly place. The only time teenage Wade Watts really feels alive is when he's jacked into the virtual utopia known as the OASIS. Wade's devoted his life to studying the puzzles hidden within this world's digital confines, puzzles that are based on their creator's obsession with the pop culture of decades past and that promise massive power and fortune to whoever can unlock them. When Wade stumbles upon the first clue, he finds himself beset by players willing to kill to take this ultimate prize. The race is on, and if Wade's going to survive, he'll have to win—and confront the real world he's always been so desperate to escape.
• • •
I read this one for the first time recently and realized, hey, maybe I can enjoy sci-fi books after all. I loved the scavenger-hunt plot, the virtual reality worlds, and the contrast with a near-dystopian reality. But I definitely didn't understand the old culture references, which are gratuitous enough that I worry they might be more grating than charming the second time around, and I had enough niggling discomfort about the way certain topics were portrayed that I don't think I want to ruin my memory of the book by reading it again 😉
The Goldfinch
It begins with a boy. Theo Decker, a thirteen-year-old New Yorker, miraculously survives an accident that kills his mother. Abandoned by his father, Theo is taken in by the family of a wealthy friend. Bewildered by his strange new home on Park Avenue, disturbed by schoolmates who don't know how to talk to him, and tormented above all by his unbearable longing for his mother, he clings to one thing that reminds him of her: a small, mysteriously captivating painting that ultimately draws Theo into the underworld of art.
As an adult, Theo moves silkily between the drawing rooms of the rich and the dusty labyrinth of an antiques store where he works. He is alienated and in love-and at the center of a narrowing, ever more dangerous circle.
The Goldfinch combines vivid characters, mesmerizing language, and suspense, while plumbing with a philosopher's calm the deepest mysteries of love, identity, and art. It is an old-fashioned story of loss and obsession, survival and self-invention, and the ruthless machinations of fate.
• • •
This is another book that I remember thoroughly enjoying, but it's just too dang long to warrant a re-read, especially when so many of the major plot points are still clear in my head.
The Secrets of Droon
Underneath the steps leading down to Eric's basement is a hidden storage space. It's dusty and old- nothing special at all. But when Eric, Julie, and Neal all huddle inside the gray room together, something unbelievable happens. A glittering light and then a rainbow-colored staircase appear. And as the kids take their very first step down into the mysterious land of Droon, they know that only magic and adventure await them! 
• • •
This would be the obligatory children's series that had to make it on this list. I lived for these as a kid and even would spend afternoons in the library when I was older because I couldn't bring myself to spend money on books that would take half an hour to read but I still had to know what happened. I think I ended up making it about 30 books into the 44-book run, and while I'm still dying to know how the series concluded, there's no way I would jump back in without doing a refresher of all the previous books … and I just can't see that happening any time soon.
The Good Samaritan
The people who call End of the Line need hope. They need reassurance that life is worth living. But some are unlucky enough to get through to Laura. Laura doesn't want them to hope. She wants them to die.
Laura hasn't had it easy: she's survived sickness and a difficult marriage only to find herself heading for forty, unsettled and angry. She doesn't love talking to people worse off than she is. She craves it.
But now someone's on to her—Ryan, whose world falls apart when his pregnant wife ends her life, hand in hand with a stranger. Who was this man, and why did they choose to die together?
The sinister truth is within Ryan's grasp, but he has no idea of the desperate lengths Laura will go to…
Because the best thing about being a Good Samaritan is that you can get away with murder.
• • •
I just finished this one over the weekend and wow was that one crazy and disturbing ride. The subject matter was hard for me to swallow at times, and now knowing the ending and the twists and turns that happen along the way, I don't think I could ever bring myself to thrust myself back into the psyche of one of the worst sorts of people that humanity has to offer.
King Lear
King Lear is a tragedy by William Shakespeare. The title character descends into madness after foolishly disposing of his estate between two of his three daughters based on their flattery, bringing tragic consequences for all.
• • •
I didn't appreciate this play the first time around – for an English class, because isn't that how it goes – but several years ago, I had the opportunity to volunteer at a week-long run of the production. I loved it live and felt like I was understanding it on a whole new level. The only problem is, I think I saw it six times that week thanks to being a volunteer … I don't know that I'll need to re-read it any time soon!
I Let You Go
In a split second, Jenna Gray's world descends into a nightmare. Her only hope of moving on is to walk away from everything she knows to start afresh. Desperate to escape, Jenna moves to a remote cottage on the Welsh coast, but she is haunted by her fears, her grief and her memories of a cruel November night that changed her life forever.
Slowly, Jenna begins to glimpse the potential for happiness in her future. But her past is about to catch up with her, and the consequences will be devastating . . .
• • •
The problem with the most impressively twisty thrillers is that, once you've read it a first time, it'll take a lot to re-render the charm and surprise that came with the initial experience. I Let You Go is definitely a case where, as long as I remember what's coming (and I will – it was shocking enough to imprint on my memory), I don't think a re-read will hold the same amount of enjoyment.
This Lullaby
When it comes to relationships, Remy doesn't mess around. After all, she's learned all there is to know from her mother, who's currently working on husband number five. But there's something about Dexter that seems to defy all of Remy's rules. He certainly doesn't seem like Mr. Right. For some reason, however, Remy just can't seem to shake him. Could it be that Remy's starting to understand what those love songs are all about?
• • •
This one I'm torn on. It was an absolute favorite book of my youth, but when I re-read it several years ago I remember having so many issues with it – isn't that usually the case when you revisit childhood favorites? Except, now, I can't remember what those issues are (except for the main character and Stanford, I remember that one clearly) and I know I will always love Sarah Dessen's writing and want to read all her YA fiction novels I haven't touched yet. So … maybe not give this one a re-read, but I'm not giving up on her books!
Harry Potter and the Deathly Hallows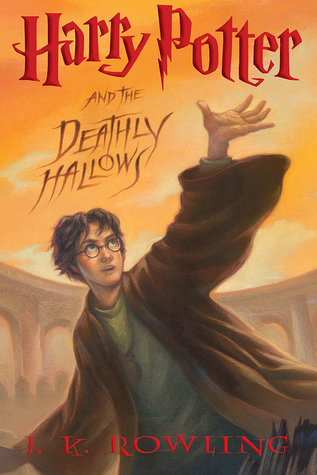 It's no longer safe for Harry at Hogwarts, so he and his best friends, Ron and Hermione, are on the run. Professor Dumbledore has given them clues about what they need to do to defeat the dark wizard, Lord Voldemort, once and for all, but it's up to them to figure out what these hints and suggestions really mean.
Their cross-country odyssey has them searching desperately for the answers, while evading capture or death at every turn. At the same time, their friendship, fortitude, and sense of right and wrong are tested in ways they never could have imagined.
The ultimate battle between good and evil that closes out this final chapter of the epic series takes place where Harry's Wizarding life began: at Hogwarts. The satisfying conclusion offers shocking last-minute twists, incredible acts of courage, powerful new forms of magic, and the resolution of many mysteries.
Above all, this intense, cathartic book serves as a clear statement of the message at the heart of the Harry Potter series: that choice matters much more than destiny, and that love will always triumph over death.
• • •
I promise, there's a very valid (?) reason for this one. I have this thing about needing to be up-to-date on series before tackling another installment – that means I'll re-watch full seasons of television or force my way through books I didn't particularly enjoy just to feel like I have all the background knowledge. I know I'd enjoy a re-read of the Harry Potter series, but am I ever going to have time to make it through all of them before this last one? Honestly, maybe. But then you have to factor in that I randomly decided to reread them all in Spanish several years ago, and I've been stuck in the middle of the first book ever since … so I can guarantee, the next time I re-read The Deathly Hallows, it will be in Spanish, which means it won't be for a very long time.
---
I had so much fun putting this list together! A couple patterns I noticed were books I didn't want to re-read because they were so long or because they had twists I'll never forget so re-reads won't have the same surprise and charm. Are any of these books on your top ten lists this week or even just books you have read/are on your TBRs?
Feel free to link your posts this week – I'd love to see all your picks. Check out That Artsy Reader Girl's host post for even more inspiration!
Let's connect!
Goodreads • Instagram • Twitter • Bloglovin'