This year's just flying by and somehow we're already a week into April – I just wish the weather would hurry up and get the memo 'cause I'm sick of getting surprised by snow!
The lovely Tina over at Reading Between the Pages is hosting this fun meme to share your month's reading goals. To meet some new bloggers and maybe some new titles, go check it out!
---
So what's on my list?
As per usual, lots of thrillers! I'm actually hoping this is the last month that's so thriller-heavy for awhile. It's my own fault, but I've been going crazy with requesting them at the library, and then I end up with a backlog like this that I have to get through before they're due back 🙈 But there are so many great YA fantasy novels that I'm dying to get my hands on, and I'm hoping the upcoming months are better balanced. It'll also help keep me from getting sick of one genre, hah.
All covers below link to their Goodreads pages if any of the blurbs catch your eye!
Let Me Lie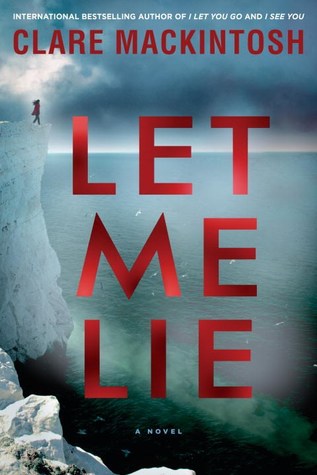 Two years ago, Tom and Caroline Johnson committed suicide, one seemingly unable to live without the other. 
Their adult daughter, Anna, is struggling to come to terms with her parents' deaths, unable to comprehend why they chose to end their lives. Now with a young baby herself, she feels her mother's presence keenly and is determined to find out what really happened to her parents.
But as Anna digs up the past, someone is trying to stop her. She soon learns that nothing is as it seemed.
The Good Samaritan
The people who call End of the Line need hope. They need reassurance that life is worth living. But some are unlucky enough to get through to Laura. Laura doesn't want them to hope. She wants them to die.
Laura hasn't had it easy: she's survived sickness and a difficult marriage only to find herself heading for forty, unsettled and angry. She doesn't love talking to people worse off than she is. She craves it.
But now someone's on to her—Ryan, whose world falls apart when his pregnant wife ends her life, hand in hand with a stranger. Who was this man, and why did they choose to die together?
The sinister truth is within Ryan's grasp, but he has no idea of the desperate lengths Laura will go to…
Because the best thing about being a Good Samaritan is that you can get away with murder.
Sometimes I Lie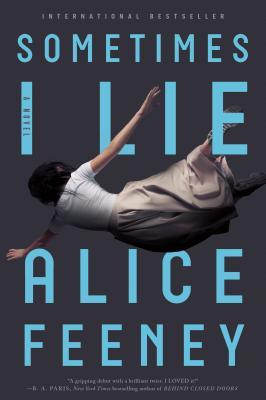 My name is Amber Reynolds. There are three things you should know about me: 
1. I'm in a coma. 
2. My husband doesn't love me anymore. 
3. Sometimes I lie. 
Amber wakes up in a hospital. She can't move. She can't speak. She can't open her eyes. She can hear everyone around her, but they have no idea. Amber doesn't remember what happened, but she has a suspicion her husband had something to do with it. Alternating between her paralyzed present, the week before her accident, and a series of childhood diaries from twenty years ago, this brilliant psychological thriller asks: Is something really a lie if you believe it's the truth?
The Echo Killing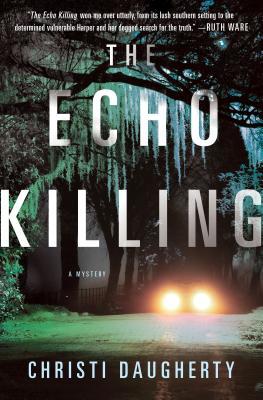 A city of antebellum architecture, picturesque parks, and cobblestone streets, Savannah moves at a graceful pace. But for Harper McClain, the timeless beauty and culture that distinguishes her home's Southern heritage vanishes during the dark and dangerous nights. She wouldn't have it any other way. Not even finding her mother brutally murdered in their home when she was twelve has made her love Savannah any less.
Her mother's killer was never found, and that unsolved murder left Harper with an obsession that drove her to become one of the best crime reporters in the state of Georgia. She spends her nights with the police, searching for criminals. Her latest investigation takes her to the scene of a homicide where the details are hauntingly familiar: a young girl being led from the scene by a detective, a female victim naked and stabbed multiple times in the kitchen, and no traces of any evidence pointing towards a suspect.
Harper has seen all of this before in her own life. The similarities between the murder of Marie Whitney and her own mother's death lead her to believe they're both victims of the same killer. At last, she has the chance to find the murderer who's eluded justice for fifteen years and make sure another little girl isn't forever haunted by a senseless act of violence―even if it puts Harper in the killer's cross-hairs…
The Flight Attendant
Cassandra Bowden is no stranger to hungover mornings. She's a binge drinker, her job with the airline making it easy to find adventure, and the occasional blackouts seem to be inevitable. She lives with them, and the accompanying self-loathing. When she awakes in a Dubai hotel room, she tries to piece the previous night back together, already counting the minutes until she has to catch her crew shuttle to the airport. She quietly slides out of bed, careful not to aggravate her already pounding head, and looks at the man she spent the night with. She sees his dark hair. His utter stillness. And blood, a slick, still wet pool on the crisp white sheets. Afraid to call the police–she's a single woman alone in a hotel room far from home–Cassie begins to lie. She lies as she joins the other flight attendants and pilots in the van. She lies on the way to Paris as she works the first class cabin. She lies to the FBI agents in New York who meet her at the gate. Soon it's too late to come clean-or face the truth about what really happened back in Dubai. Could she have killed him? If not, who did?
Daughter of the Siren Queen
Alosa's mission is finally complete. Not only has she recovered all three pieces of the map to a legendary hidden treasure, but the pirates who originally took her captive are now prisoners on her ship. Still unfairly attractive and unexpectedly loyal, first mate Riden is a constant distraction, but now he's under her orders. And she takes great comfort in knowing that the villainous Vordan will soon be facing her father's justice.
When Vordan exposes a secret her father has kept for years, Alosa and her crew find themselves in a deadly race with the feared Pirate King. Despite the danger, Alosa knows they will recover the treasure first . . . after all, she is the daughter of the Siren Queen.
Sirens
Infiltrating the inner circle of enigmatic criminal Zain Carver is dangerous enough. Pulling it off while also rescuing Isabelle Rossiter, a runaway politician's daughter, from Zain's influence? Impossible. That's why Aidan Waits is the perfect man for the job. Disgraced, emotionally damaged, and despised by his superiors. In other words, completely expendable.
But Aidan is a born survivor. And as he works his way deep into Zain's shadowy world, he finds that nothing is as it seems. Zain is a mesmerizing, Gatsby-esque figure who lures young women into his orbit–women who have a bad habit of turning up dead. But is Zain really responsible? And will Isabelle be next?
Before long, Aidan finds himself in over his head, cut loose by his superiors, and dangerously attracted to the wrong woman.
How can he save the girl if he can't even save himself?
Bone Music
Charlotte Rowe spent the first seven years of her life in the hands of the only parents she knew—a pair of serial killers who murdered her mother and tried to shape Charlotte in their own twisted image. If only the nightmare had ended when she was rescued. Instead, her real father exploited her tabloid-ready story for fame and profit—until Charlotte finally broke free from her ghoulish past and fled. Just when she thinks she has buried her personal hell forever, Charlotte is swept into a frightening new ordeal. Secretly dosed with an experimental drug, she's endowed with a shocking new power—but pursued by a treacherous corporation desperate to control her.
Except from now on, if anybody is going to control Charlotte, it's going to be Charlotte herself. She's determined to use the extraordinary ability she now possesses to fight the kind of evil that shattered her life—by drawing a serial killer out from the shadows to face the righteous fury of a victim turned avenger.
I Was Anastasia
Russia, July 17, 1918 Under direct orders from Vladimir Lenin, Bolshevik secret police force Anastasia Romanov, along with the entire imperial family, into a damp basement in Siberia where they face a merciless firing squad. None survive. At least that is what the executioners have always claimed. 
Germany, February 17, 1920 A young woman bearing an uncanny resemblance to Anastasia Romanov is pulled shivering and senseless from a canal in Berlin. Refusing to explain her presence in the freezing water, she is taken to the hospital where an examination reveals that her body is riddled with countless, horrific scars. When she finally does speak, this frightened, mysterious woman claims to be the Russian Grand Duchess Anastasia.
Her detractors, convinced that the young woman is only after the immense Romanov fortune, insist on calling her by a different name: Anna Anderson. 
As rumors begin to circulate through European society that the youngest Romanov daughter has survived the massacre, old enemies and new threats are awakened.
Look for Me
In #1 New York Times bestselling author Lisa Gardner's latest twisty thrill ride, Detective D. D. Warren and "Find Her"'s Flora Dane return in a race against the clock to either save a young girl's life . . . or bring her to justice. 
The home of a family of five is now a crime scene: four of them savagely murdered, one—a sixteen-year-old girl—missing. Was she lucky to have escaped? Or is her absence evidence of something sinister? Detective D. D. Warren is on the case—but so is survivor-turned-avenger Flora Dane. Seeking different types of justice, they must make sense of the clues left behind by a young woman who, whether as victim or suspect, is silently pleading, Look for me.
Mister Tender's Girl
How far are you willing to go for Mister Tender?
At fourteen, Alice Hill was viciously attacked by two of her classmates and left to die. The teens claim she was a sacrifice for a man called Mister Tender, but that could never be true: Mister Tender doesn't exist. His sinister character is pop-culture fiction, created by Alice's own father in a series of popular graphic novels.
Over a decade later, Alice has changed her name and is trying to heal. But someone is watching her. They know more about Alice than any stranger could: her scars, her fears, and the secrets she keeps locked away. She can try to escape her past, but Mister Tender is never far behind. He will come with a smile that seduces, and a dark whisper in her ear…
Inspired by a true story, this gripping thriller plunges you into a world of haunting memories and unseen threats, leaving you guessing until the harrowing end.
Screams You Hear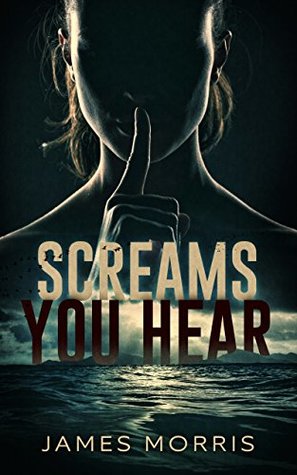 For sixteen-year-old Ruthie Stroud, life on tiny Hemlock Island in the Pacific Northwest is an endless sea of boring green, in a place where everybody knows everybody's business and nothing ever happens. Then her world is ripped apart when her parents divorce and a new man enters her mother's life. But worse is yet to come. 
When she drifts ashore on the mainland, hideously burned, Ruthie has a harrowing tale to tell. It begins with the murder of a family. It ends with her being the sole survivor of a cataclysm that sweeps her little island. As a detective attempts to unravel Ruthie's story of murder and madness, only one horrifying conclusion can be drawn: whatever was isolated on remote Hemlock Island may now have come to the mainland. Is Ruthie safe? Is anyone?
---
I have 12 books planned, which is how many I finished in the past two months, so I'm feeling good. We'll see where things end up, though!
Any of these books catch your eye? I'd love to hear what's on deck for you!
Let's connect!
Goodreads • Instagram • Twitter • Bloglovin'