Welcome to WWW Wednesday! This meme is hosted by Sam @ Taking on a World of Words. It's simple – just answer the three questions below. And check out her post this week to get inspired by what everyone else is reading!
The Three Ws are:
What are you currently reading?
What did you recently finish reading?
What do you think you'll read next?
---
Currently Reading: The Good Samaritan

The people who call End of the Line need hope. They need reassurance that life is worth living. But some are unlucky enough to get through to Laura. Laura doesn't want them to hope. She wants them to die.
Laura hasn't had it easy: she's survived sickness and a difficult marriage only to find herself heading for forty, unsettled and angry. She doesn't love talking to people worse off than she is. She craves it.
But now someone's on to her—Ryan, whose world falls apart when his pregnant wife ends her life, hand in hand with a stranger. Who was this man, and why did they choose to die together?
The sinister truth is within Ryan's grasp, but he has no idea of the desperate lengths Laura will go to…
Because the best thing about being a Good Samaritan is that you can get away with murder.
 • • •
I really enjoyed reading The One by John Marrs last month; it was a character-driven, slow burn of a tale that was unlike anything I'd ever read before. This novel sounds so different but still up my alley – dark and thrilling. I'm technically starting in on this one today, so I don't have any opinions formed yet, but I'm excited to dive back into Marrs's writing.
Recently Finished: Let Me Lie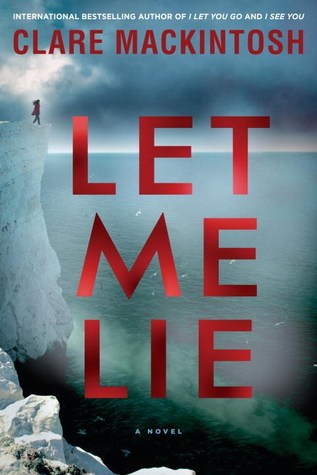 The police say it was suicide.
Anna says it was murder.
They're both wrong.
One year ago, Caroline Johnson chose to end her life brutally: a shocking suicide planned to match that of her husband just months before. Their daughter, Anna, has struggled to come to terms with their loss ever since.
Now with a young baby of her own, Anna misses her mother more than ever and starts to question her parents' deaths. But by digging up their past, she'll put her future in danger. Sometimes it's safer to let things lie…
 • • •
Finished this one last night, and wow, does Clare Mackintosh pack a punch with her writing as always. I loved falling back into the style that I'm learning to associate with her twisty mysteries. It was a blast! Let Me Lie also has my favorite character of all of her novels, Murray Mackenzie, and his storyline made the entire book for me.
Reading Next: Sometimes I Lie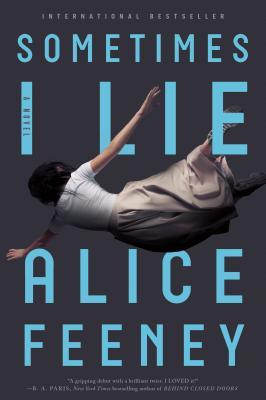 My name is Amber Reynolds. There are three things you should know about me: 
1. I'm in a coma. 
2. My husband doesn't love me anymore. 
3. Sometimes I lie. 
Amber wakes up in a hospital. She can't move. She can't speak. She can't open her eyes. She can hear everyone around her, but they have no idea. Amber doesn't remember what happened, but she has a suspicion her husband had something to do with it. Alternating between her paralyzed present, the week before her accident, and a series of childhood diaries from twenty years ago, this brilliant psychological thriller asks: Is something really a lie if you believe it's the truth?
 • • •
I keep hearing wonderful things about this novel, and I'm looking forward to diving into it next. A split timeline narrative told by an unreliable narrator sounds absolutely wonderful to me. I hope this one lives up to all the hype I've been seeing!
---
And that's a current snapshot of my books! Have you read any of these? What does your WWW look like?
Let's connect!
Goodreads • Instagram • Twitter • Bloglovin'