Top Ten Tuesday was created by The Broke and the Bookish in June of 2010 and was moved to That Artsy Reader Girl in January of 2018. It was born of a love of lists, a love of books, and a desire to bring bookish friends together.
About 75% of these are recent adds thanks to all you lovely book bloggers who keep my TBR never-ending (and I wouldn't have it any other way). And in very true-to-me form, the genres are all over the place – but that way things stay interesting! All of the book covers link to their Goodreads pages, in case any of them sound intriguing to you, too.
---
Kill Game
Homicide detective Levi Abrams is barely holding his life together. He's reeling from the fallout of a fatal shooting, and his relationship with his boyfriend is crumbling. The last thing he's prepared for is a serial killer stalking the streets of Las Vegas. Or how he keeps getting thrown into the path of annoyingly charming bounty hunter Dominic Russo.
Dominic likes his life free of complications. That means no tangling with cops—especially prickly, uptight detectives. But when he stumbles across one of the Seven of Spades's horrifying crime scenes, he can't let go, despite Levi's warnings to stay away.
The Seven of Spades is ruthless and always two moves ahead. Worst of all, they've taken a dangerously personal interest in Levi and Dominic. Forced to trust each other, the two men race to discover the killer's identity, revealing hidden truths along the way and sparking a bond neither man expected. But that may not be enough to protect them.
This killer likes to play games, and the deck is not stacked in Levi and Dominic's favor.
• • •
This book sounds so up my alley it's not even funny. Give me serial killers and reluctant trust and unlikely romance and moral ambiguity and enemies-to-friends-to-lovers (or just enemies-to-lovers, or enemies-as-lovers … who's picky? not me). I am here. for. this.
To Kill a Kingdom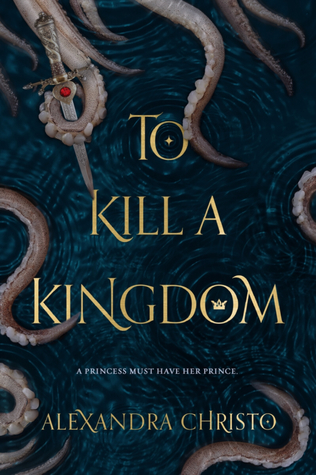 Princess Lira is siren royalty and the most lethal of them all. With the hearts of seventeen princes in her collection, she is revered across the sea. Until a twist of fate forces her to kill one of her own. To punish her daughter, the Sea Queen transforms Lira into the one thing they loathe most—a human. Robbed of her song, Lira has until the winter solstice to deliver Prince Elian's heart to the Sea Queen or remain a human forever.
The ocean is the only place Prince Elian calls home, even though he is heir to the most powerful kingdom in the world. Hunting sirens is more than an unsavory hobby—it's his calling. When he rescues a drowning woman in the ocean, she's more than what she appears. She promises to help him find the key to destroying all of sirenkind for good—But can he trust her? And just how many deals will Elian have to barter to eliminate mankind's greatest enemy?
• • •
This book had been circling my radar for awhile and already made it onto my TBR when I saw Destiny@Howling Libraries's lovely review, which instantly bumped it way up in priority. Because it also apparently has a bunch of tropes I'm head over heels for (including enemies-to-lovers *grabby hands*), and I'm also totally loving the The Little Mermaid spin.
This Fallen Prey
When Casey Duncan first arrived at Rockton, the off-the-grid, isolated community built as a haven for people running from their pasts, she had no idea what to expect. There are no cell phones, no internet, no mail, and no way of getting in or out without the town council's approval. She certainly didn't expect to become the town homicide detective. But, the very last thing she expected was for the council to drop a dangerous criminal into their midst without a plan to keep him imprisoned. And she never thought that she'd have to be responsible for him. 
The longer Oliver Brady stays in town, the more people seem to die around him. When evidence begins piling up that someone inside Rockton is working as his accomplice, Casey races to figure out who exactly Brady is and what crimes he's truly responsible for committing.
• • •
Kelley Armstrong is my favorite author on the entire planet. Period. I absolutely adore her Casey Duncan/Rockton series; the isolated setting is absolutely fascinating, and Armstrong also delivers her signature great characters and romance. I can't wait to tackle this third book!
They Both Die at the End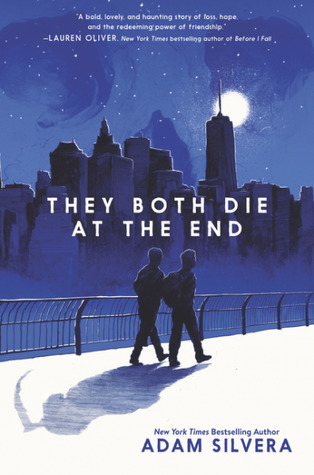 On September 5, a little after midnight, Death-Cast calls Mateo Torrez and Rufus Emeterio to give them some bad news: They're going to die today.
Mateo and Rufus are total strangers, but, for different reasons, they're both looking to make a new friend on their End Day. The good news: There's an app for that. It's called the Last Friend, and through it, Rufus and Mateo are about to meet up for one last great adventure—to live a lifetime in a single day.
• • •
Am I emotionally prepared for this? No. Am I going to read it anyways? Duh.
The Broken Girls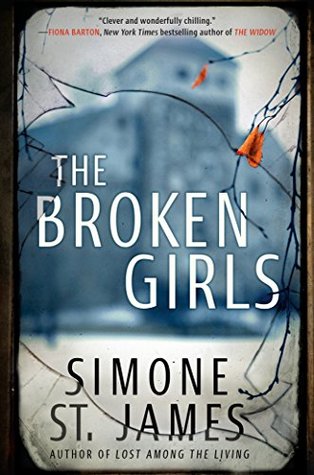 Vermont, 1950. There's a place for the girls whom no one wants–the troublemakers, the illegitimate, the too smart for their own good. It's called Idlewild Hall. And in the small town where it's located, there are rumors that the boarding school is haunted. Four roommates bond over their whispered fears, their budding friendship blossoming–until one of them mysteriously disappears. . . . 
Vermont, 2014. As much as she's tried, journalist Fiona Sheridan cannot stop revisiting the events surrounding her older sister's death. Twenty years ago, her body was found lying in the overgrown fields near the ruins of Idlewild Hall. And though her sister's boyfriend was tried and convicted of murder, Fiona can't shake the suspicion that something was never right about the case.
When Fiona discovers that Idlewild Hall is being restored by an anonymous benefactor, she decides to write a story about it. But a shocking discovery during the renovations will link the loss of her sister to secrets that were meant to stay hidden in the past–and a voice that won't be silenced. . . .
• • •
Every single review makes me want to read this even more. It sounds so suspenseful and fun – especially with the non-linear timeline, which is a favorite narrative device of mine, and the delicious and chilling paranormal angle.
Ace of Shades
Enne Salta was raised as a proper young lady, and no lady would willingly visit New Reynes, the so-called City of Sin. But when her mother goes missing, Enne must leave her finishing school—and her reputation—behind to follow her mother's trail to the city where no one survives uncorrupted.
Frightened and alone, her only lead is a name: Levi Glaisyer. Unfortunately, Levi is not the gentleman she expected—he's a street lord and a con man. Levi is also only one payment away from cleaning up a rapidly unraveling investment scam, so he doesn't have time to investigate a woman leading a dangerous double life. Enne's offer of compensation, however, could be the solution to all his problems.
Their search for clues leads them through glamorous casinos, illicit cabarets and into the clutches of a ruthless mafia donna. As Enne unearths an impossible secret about her past, Levi's enemies catch up to them, ensnaring him in a vicious execution game where the players always lose. To save him, Enne will need to surrender herself to the city…
And she'll need to play.
• • •
It's obviously not Six of Crows. But that blurb has basically everything that sucked me in about Six of Crows – glitzy cons, unlikely alliances, playing the game. So, um, yes, I am totally giving it a shot!
Macbeth
Set in the 1970s in a run-down, rainy industrial town, Jo Nesbo's Macbeth centers around a police force struggling to shed an incessant drug problem. Duncan, chief of police, is idealistic and visionary, a dream to the townspeople but a nightmare for criminals. The drug trade is ruled by two drug lords, one of whom—a master of manipulation named Hecate—has connections with the highest in power, and plans to use them to get his way.
Hecate's plot hinges on steadily, insidiously manipulating Inspector Macbeth: the head of SWAT and a man already susceptible to violent and paranoid tendencies. What follows is an unputdownable story of love and guilt, political ambition, and greed for more, exploring the darkest corners of human nature, and the aspirations of the criminal mind.
• • •
I still shamefully have yet to read a book by Jo Nesbø, but I've heard enough to know that I definitely want a Shakespeare retelling in all its political thriller glory if he's the one writing it!
Beartown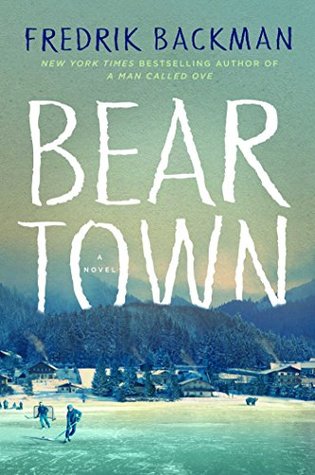 People say Beartown is finished. A tiny community nestled deep in the forest, it is slowly losing ground to the ever encroaching trees. But down by the lake stands an old ice rink, built generations ago by the working men who founded this town. And in that ice rink is the reason people in Beartown believe tomorrow will be better than today. Their junior ice hockey team is about to compete in the national semi-finals, and they actually have a shot at winning. All the hopes and dreams of this place now rest on the shoulders of a handful of teenage boys.
Being responsible for the hopes of an entire town is a heavy burden, and the semi-final match is the catalyst for a violent act that will leave a young girl traumatized and a town in turmoil. Accusations are made and, like ripples on a pond, they travel through all of Beartown, leaving no resident unaffected.
Beartown explores the hopes that bring a small community together, the secrets that tear it apart, and the courage it takes for an individual to go against the grain. 
• • •
Books set in small towns are kinda like chicken noodle soup for the soul to me? The beginning of that synopsis is so charming, and I absolutely need to know where everything goes wrong. I've heard nothing but wonderful and emotional things about Beartown, and I can't wait to give it a shot.
Stalking Jack the Ripper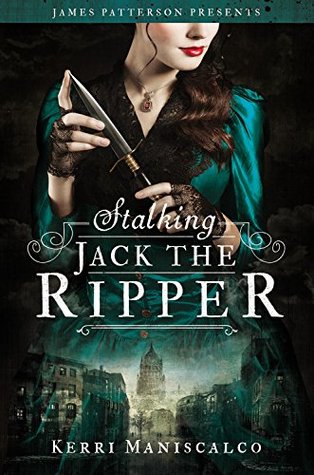 Seventeen-year-old Audrey Rose Wadsworth was born a lord's daughter, with a life of wealth and privilege stretched out before her. But between the social teas and silk dress fittings, she leads a forbidden secret life.
Against her stern father's wishes and society's expectations, Audrey often slips away to her uncle's laboratory to study the gruesome practice of forensic medicine. When her work on a string of savagely killed corpses drags Audrey into the investigation of a serial murderer, her search for answers brings her close to her own sheltered world.
• • •
Okay, but this just sounds like an absolute blast. I'm pretty sure I say this first on my Goodreads feed, and literally paused and backtracked my scrolling hoping I had seen the title correctly. It was on my TBR before I had even finished reading the synopsis. Audrey sounds snarky and capable and witty, and I need her in my life ASAP.
---
That's me, very much all over the place as usual. I'm dying to read all of them, but of course, whether I actually get to these during spring is a whole other question.
What's on your Spring TBR? Do we have any crossover? Check out That Artsy Reader Girl's host post for even more inspiration!
Let's connect!
Goodreads • Instagram • Twitter • Bloglovin'