Stacking The Shelves is hosted by Tygna's Reviews and Reading Reality and is all about sharing the books you are adding to your shelves, may it be physical or virtual. This means you can include books you buy in physical store or online, books you borrow from friends or the library, review books, gifts and of course ebooks!
Honestly, my greatest weakness are library holds and digital ARCs because it's way too easy to click a button and get a copy. These are the books that passed into my hands this week! All cover images are linked to their Goodreads pages.
---
The Cruel Prince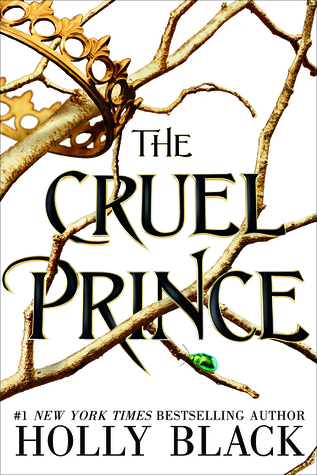 Jude was seven years old when her parents were murdered and she and her two sisters were stolen away to live in the treacherous High Court of Faerie. Ten years later, Jude wants nothing more than to belong there, despite her mortality. But many of the fey despise humans. Especially Prince Cardan, the youngest and wickedest son of the High King.
To win a place at the Court, she must defy him–and face the consequences.
In doing so, she becomes embroiled in palace intrigues and deceptions, discovering her own capacity for bloodshed. But as civil war threatens to drown the Courts of Faerie in violence, Jude will need to risk her life in a dangerous alliance to save her sisters, and Faerie itself.
 • • •
I feel like I've been hearing about this book everywhere, and it's one of the YA fantasy novels I'm excited to dive into after I get through my current stack of thrillers and mysteries.
People Like Us
Kay Donovan may have skeletons in her closet, but the past is past, and she's reinvented herself entirely. Now she's a star soccer player whose group of gorgeous friends run their private school with effortless popularity and acerbic wit. But when a girl's body is found in the lake, Kay's carefully constructed life begins to topple.
The dead girl has left Kay a computer-coded scavenger hunt, which, as it unravels, begins to implicate suspect after suspect, until Kay herself is in the crosshairs of a murder investigation. But if Kay's finally backed into a corner, she'll do what it takes to survive. Because at Bates Academy, the truth is something you make…not something that happened.
 • • •
This one's been coming up on my radar plenty, too. I'm a sucker for the mean girl spin that often comes into play in YA mysteries, and this blurb promises plenty of juicy drama and twists.
Daughter of the Siren Queen
Alosa's mission is finally complete. Not only has she recovered all three pieces of the map to a legendary hidden treasure, but the pirates who originally took her captive are now prisoners on her ship. Still unfairly attractive and unexpectedly loyal, first mate Riden is a constant distraction, but now he's under her orders. And she takes great comfort in knowing that the villainous Vordan will soon be facing her father's justice.
When Vordan exposes a secret her father has kept for years, Alosa and her crew find themselves in a deadly race with the feared Pirate King. Despite the danger, Alosa knows they will recover the treasure first . . . after all, she is the daughter of the Siren Queen.
 • • •
I really adored Daughter of the Pirate King earlier this year, and I'm glad I timed reading it right before its sequel came out! This YA fantasy world is creative and fun, and Alosa is such a wonderfully witty and resourceful character. I'm excited to have more of her in my life! Check out my review of the first book here.
The Good Samaritan
She's a friendly voice on the phone. But can you trust her?
The people who call End of the Line need hope. They need reassurance that life is worth living. But some are unlucky enough to get through to Laura. Laura doesn't want them to hope. She wants them to die.
Laura hasn't had it easy: she's survived sickness and a difficult marriage only to find herself heading for forty, unsettled and angry. She doesn't love talking to people worse off than she is. She craves it.
But now someone's on to her—Ryan, whose world falls apart when his pregnant wife ends her life, hand in hand with a stranger. Who was this man, and why did they choose to die together?
The sinister truth is within Ryan's grasp, but he has no idea of the desperate lengths Laura will go to…
Because the best thing about being a Good Samaritan is that you can get away with murder.
 • • •
John Marrs has been all over my feeds with his recent release of The One (which I'm just about to start reading!). This previous thriller of his sounds deeply twisted and disturbing … aka right up my alley. I was so pleased to be able to grab a copy via NetGalley, and I'm excited to read it soon!
The Last Time I Lied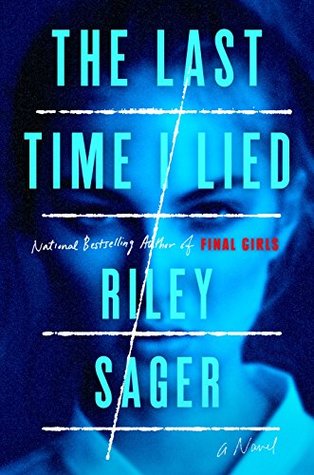 Two Truths and a Lie. The girls played it all the time in their tiny cabin at Camp Nightingale. Vivian, Natalie, Allison, and first-time camper Emma Davis, the youngest of the group. The games ended when Emma sleepily watched the others sneak out of the cabin in the dead of night. The last she–or anyone–saw of them was Vivian closing the cabin door behind her, hushing Emma with a finger pressed to her lips.
Now a rising star in the New York art scene, Emma turns her past into paintings–massive canvases filled with dark leaves and gnarled branches that cover ghostly shapes in white dresses. The paintings catch the attention of Francesca Harris-White, the socialite and wealthy owner of Camp Nightingale. When Francesca implores her to return to the newly reopened camp as a painting instructor, Emma sees an opportunity to try to find out what really happened to her friends.
Yet it's immediately clear that all is not right at Camp Nightingale. Already haunted by memories from fifteen years ago, Emma discovers a security camera pointed directly at her cabin, mounting mistrust from Francesca and, most disturbing of all, cryptic clues Vivian left behind about the camp's twisted origins. As she digs deeper, Emma finds herself sorting through lies from the past while facing threats from both man and nature in the present.
And the closer she gets to the truth about Camp Nightingale, the more she realizes it may come at a deadly price.
 • • •
I adored Riley Sager's debut thriller Final Girls last year. The split timeline was marvelously well done, and the past story line was as cinematic and haunting as a horror movie and I loved every second. When I heard he was coming out with another thriller, this time likely filled with creepy summer camp tropes, I knew I had to get my hands on it. NetGalley came through for me, and I truly can't wait to dive into this one!
---
That's me for the week! I'm probably most excited to get to The Cruel Prince, The Last Time I Lied, and Daughter of the Siren Queen. Any of these books on your radar? What did you add to your stacks this week?
If you check out the host post, there's links to other book bloggers participating in this meme, but I wanted to give a special shout to some of the Stacking the Shelves posts of the wonderful bloggers I follow! They've definitely convinced me to add a book or two to my ever-growing TBR 😉
Let's connect!
Goodreads • Instagram • Twitter • Bloglovin'