Welcome to WWW Wednesday! This meme is hosted by Sam @ Taking on a World of Words. It's simple – just answer the three questions below. And check out her post this week to get inspired by what everyone else is reading!
The Three Ws are:
What are you currently reading?
What did you recently finish reading?
What do you think you'll read next?
---
Currently Reading: Into the Black Nowhere
In southern Texas, on Saturday nights, women are disappearing. One vanishes from a movie theater. Another is ripped from her car at a stoplight. Another vanishes from her home while checking on her baby. Rookie FBI agent Caitlin Hendrix, newly assigned to the FBI's elite Behavioral Analysis Unit, fears that a serial killer is roaming the dark roads outside Austin.
Caitlin and the FBI's serial crime unit discover the first victim's body in the woods. She's laid out in a bloodstained, white baby-doll nightgown. A second victim in a white nightie lies deeper in the forest's darkness. Both bodies are surrounded by Polaroid photos, stuck in the earth like headstones. Each photo pictures a woman in a white negligee, wrists slashed, suicide-style–posed like Snow White awaiting her prince's kiss.
To track the UNSUB, Caitlin must get inside his mind. How is he selecting these women? Working with a legendary FBI profiler, Caitlin searches for a homology–that elusive point where character and action come together. She profiles a confident, meticulous killer who convinces his victims to lower their guard until he can overpower and take them in plain sight. He then reduces them to objects in a twisted fantasy–dolls for him to possess, control, and ultimately destroy. Caitlin's profile leads the FBI to focus on one man: a charismatic, successful professional who easily gains people's trust. But with only circumstantial evidence linking him to the murders, the police allow him to escape. As Saturday night approaches, Caitlin and the FBI enter a desperate game of cat and mouse, racing to capture the cunning predator before he claims more victims.
 • • •
"Currently reading" means it's packed in my bag to start on my commute, but I'm so excited to read this one! Its predecessor set a new bar in the thriller genre for me, and I can't wait to get lost in the heart-pounding action of Caitlin Hendrix's world again.
Check out my UNSUB review here! It was actually my first review posted on this blog 🙂
Recently Finished: The Wife Between Us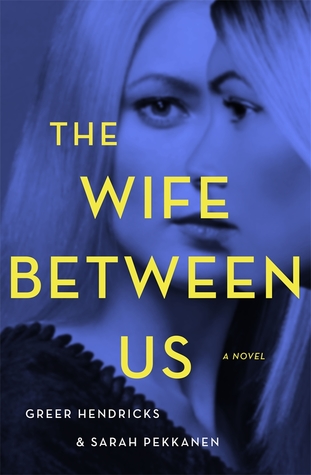 When you read this book, you will make many assumptions.
You will assume you are reading about a jealous wife and her obsession with her replacement.
You will assume you are reading about a woman about to enter a new marriage with the man she loves.
You will assume the first wife was a disaster and that the husband was well rid of her.
You will assume you know the motives, the history, the anatomy of the relationships.
Assume nothing.
 • • •
Oh, wow, I finished this last night, and it's the type of book that revels in throwing twists at you non-stop – surprise, surprise, given that blurb. Just when you think you've got solid ground, the rug gets yanked out from under you. This is definitely a special sort of domestic thriller. I'll have a review up tomorrow!
Reading Next: The Cruel Prince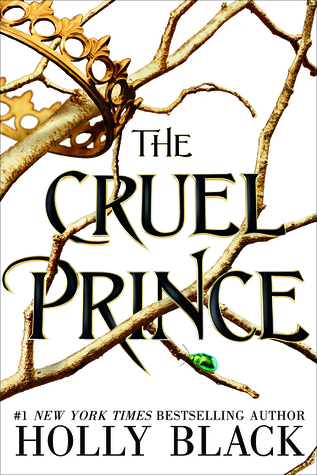 Jude was seven years old when her parents were murdered and she and her two sisters were stolen away to live in the treacherous High Court of Faerie. Ten years later, Jude wants nothing more than to belong there, despite her mortality. But many of the fey despise humans. Especially Prince Cardan, the youngest and wickedest son of the High King.
To win a place at the Court, she must defy him–and face the consequences.
In doing so, she becomes embroiled in palace intrigues and deceptions, discovering her own capacity for bloodshed. But as civil war threatens to drown the Courts of Faerie in violence, Jude will need to risk her life in a dangerous alliance to save her sisters, and Faerie itself.
 • • •
I miss YA fantasy! This month has been so thriller-heavy for me, and while that's not at all a bad thing, I'm dying to get back into all the wonderful books I've seen floating around. I'm excited for The Cruel Prince to be my first, since I keep hearing amazing things!
---
And that's a current snapshot of my books! Have you read any of these? What does your WWW look like?
Let's connect!
Goodreads • Instagram • Twitter • Bloglovin'