Goodreads Monday is a weekly meme hosted by Lauren's Page Turners. To participate, choose a random book from your TBR and show it off!
This week's pick snuck its way onto my TBR at the onset of the year, and then I promptly forgot all about it. Does anyone else have that problem? This meme is constantly serving as a reminder to me that I do this way too often …
---
Killer Choice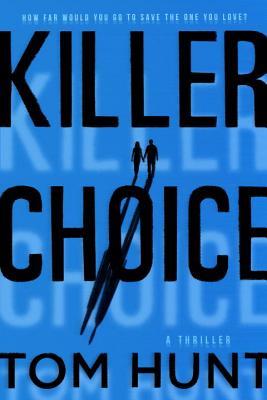 Author: Tom Hunt
Genre: Thriller, Mystery
Publication Date: January 30, 2018
Gary Foster's life is finally heading in the right direction. After years of trying, his wife, Beth, is pregnant, and he recently opened a business with his brother. But one phone call changes everything …
After collapsing suddenly, Beth has been rushed to the hospital. Tests reveal a devastating diagnosis: an inoperable brain tumor. Their only hope is an expensive experimental treatment available abroad, with a cost that's out of their reach. And Beth's time is running out …
Then a strange man approaches Gary and offers the money he needs, on one condition: that he kill someone, no questions asked. End one life to save another.
In this nail-biting debut novel of domestic suspense, one man makes a choice that forces him to confront the darkest reaches of his soul and betray those closest to him. As he's swept up in a nightmare of escalating violence, he must question his own morality—and determine just how far he's willing to go to save the woman he loves.
---
What would you do for someone you love? I have a weak spot for novels where relatable characters face impossible situations. Tom Hunt's debut looks dark and intriguing for exactly that reason. I'd completely forgotten it had ended up on my TBR earlier this year when I'd seen reviews floating around the blogosphere near its publication date … but now it's back on my radar!
Are you a fan of books ridden with impossible choices? What's on your TBR shelf lately?
Let's connect!
Goodreads • Instagram • Twitter • Bloglovin'